Testimonials
Laser Therapy


Wow, what a miracle…two short and painless LASER TREATMENTS after months of post surgery swelling, and it's gone!

On April 2, 2011 my daughter suffered a terrible fracture to her tibia during a soccer game that resulted in 5 days at Riverbend and orthopedic
surgery to insert a long titanium rod at the top of the tibia, near her knee, all the way down to her angle, secured with a screw. The recovery dragged on over spring and summer. She wasn't able to participate in her club team summer tournaments or high school tryouts because of pain and pressure from swelling on the knee. (The swelling appeared after the sugary and over time improved some but a considerable amount of fluid remained. Her orthopedic said it was normal and it could take several months for the body
to absorb it.) She faithfully worked with physical therapy, plus a personal trainer and the swelling remained. I brought her in for an adjustment in
late September and Dr. Keim suggested trying the laser treatment...And the rest is history! Dr. Tracy used the lazar for only a few minutes and we were
able to see the swelling begin to come down. There was an obvious difference while we were in the office! With in a day and a half it was nearly gone.
With-in that week she had a second treatment and before she left the office, there was no visible swelling at all! It really seemed like a miracle. She was able to begin playing soccer that week, completely pain free! I wish I would have known about it sooner. I am convinced that her recovery time would have been significantly shorter and much less painful, had she received the laser treatments earlier. My daughter and I highly recommend Avicenna Laser treatments, especially for athletes.

Trese
---
Another Disc Herniation


September 20, 2011, I bent down to do a very simple task and found myself on the floor in excruciating pain in my back, legs and feet. I knew I was in trouble because I had experienced this pain before.

10 years ago, this is what my pathway to healing looked like. I went to my regular MD and he prescribed me pain meds, muscle relaxants and ice/heat therapy. I continued in pain for one full year with numerous doctor visits as well as several adjustments by my chiropractor. Finally my MD ordered an MRI and I had two herniated discs. I ended up with Surgery the following week with a Microdiscecomy of L4 and L5. I thought that would end the misery, but I had pain for another year plus a numb left foot.

This September I took a different course. I immediately went to Tracy and Keim Chiropractic and got an adjustment. I then went home and took 1 Flexeril, 400 Mg. of Ibuprofen,and iced where I felt pain. I went back in two more days and had another adjustment and then a laser treatment. It was amazing the difference I had noticed within 1 hour of the treatment. My course this time took about 1 month of adjustments and laser treatments to be completely pain free. I would encourage anyone and everyone to at least try this. For myself it is a miracle and I am so grateful that I have had this option. The staff is so encouraging and very knowledgeable. They made this very painful time a good experience. I know there are times that surgery is necessary, but doing this without going under the knife has been a great experience for me.

Thank You,
Linda VanTassell RN
---
Dear Doctor Wagner,
I wanted to drop a note to express my husbands and my sincere appreciation for the care we have received these last few visits from you and your office staff. While the car accident was on Tuesday, the 28th, on Friday I was in extreme pain and discomfort.
On Friday during the microcurrent, Doctor Tracy came in and helped reposition me, and said "its ok to cry… you let it out." While I felt silly for crying, the tears just kept streaming down my face because of the pain in my neck, upper back, and left shoulder. I appreciated Dr. Tracy's understanding, and taking the time to assist me even though she has a full schedule.
Also it has been extremely helpful that your staff has allowed my husband to sleep in the back during the microcurrent treatments. While we do not expect this all the time, since my husband works nights, and it has allowed him to drive me home safely after the appointment.
In addition, thank you for treating me with "kid gloves" and showing compassion during this very unfun time. Also encouraging us to use sound judgment by letting us know that in your opinion, you do not feel my husband should get FMLA right now, was helpful.
I want you to know I view this car accident as a temporary set back. I look forward to being able to be back to work and driving as soon as possible.
My husband and I lead a very active lifestyle. We are involved in a volunteer ministry for the deaf and hard of hearing, in addition to me working two jobs, and my husband working full time. We are greatly looking forward to returning to our busy schedules, and productive lives. Please see the attached picture, so you can see what we look like on a good day!
Please know that the best way for you and your staff to contact me is through email. Thank you for your time.
Regards
Laurel Lovett
---
Dr. Tracy, Dr. Keim and their staff are fantastic and are a vital component in my continued mobility and good health. Everyone there is friendly, professional, and highly skilled. They've helped me with everything from chronic pain to my hay fever allergies. The services they offer are incredibly diverse. I couldn't do without them.
Cascaderaven
---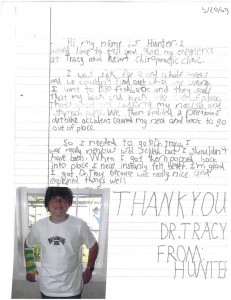 I was sick for 2 and a half weeks and we couldn't find out what was wrong. I went to Bio feedback and they said that my back and neck were out of place. That's what was causing my nausea and stomach pains. We then realized a previous dirt bike accident caused my neck and back to go out of place.

So I needed to go to Dr. Tracy. I was really nervous and scared, but I shouldn't have been. When I got them popped back into place I near instantly felt better. I'm glad I got Dr. Tracy because was really nice and explained things well.

THANK YOU DR. TRACY
FROM HUNTER
Hunter
---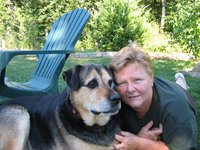 Although it is not the fountain of youth... Tracy and Keim chiropractic IS the ticket to staying youthful and pain free. When you find the best, there is no need to look further, AND you want to share with others.

I went there originally seeking relief, and I found that AND a group of caring professionals who treat me like family. I lead an active life now and previously played many bone pounding sports [soccer and basketball] which has led to having back pain, neck pain, knee pain, shoulder and bicep/tricep area pain. In addition, I found terrific help with my sleep problem which I utilize daily. So many things are offered by this group of caring professionals that I doubt there is space to list them all. I know only that from the front desk, to billing, to massage, to muscle care, to adjustment- These people are terrific. I also know that I will always utilize their services.

To have this asset available and not share it with you would be a crime. - give them a call... I am sure you will find concerned people ready to help you achieve great results.
Twinkle Morton
---
In 2003 I was rear-ended and went to physical therapy for 6 months. Physical therapy was not helping me and my doctor referred me to Dr Tracy. In the three months that I saw her I received adjustments, micro-current and massage. Within two visits I could definitely feel an improvement.

Now, in 2010, my son and I were in another auto accident and when my doctor suggested I see a physical therapist, I asked to go directly to the chiropractor. Now my son and I are both receiving treatment and I have great confidence of feeling well soon. This group is really great at what they do.
Sharrie Slocum-Lammers
---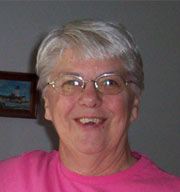 For over ten years, I have benefited from making Doctor Tracy my first call any time I have a health issue. The professional skills and caring staff have never failed to reduce my pain and speed my healing regardless of the injury. Once, my large dog jerked at the leash when I was off balance, and suddenly my knee was swollen and painful. I waited for it to heal, and when I was still limping three weeks later, I went to Dr. Tracy. Her skill at manipulation gave me my normal walking stride back. Back pain goes away with one or two adjustments for me. I recommend them without reservation.
Joan Mariner
---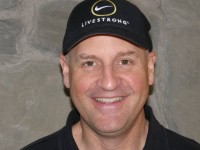 Recently, an illness left me with a severe cough. In the midst of a coughing spell, I experienced an electric shock in my back, combined with a loud pop that threw my back out. This reaction landed me face first on the floor writhing in pain. In the aftermath, I had great difficulty walking that day and for the next week, coughing would bring me to my knees with acute pain. This pain necessitated continual medication to be tolerated.

I was diagnosed with tearing of the cartilage and connective tissue that surrounds the L4 area. 48 hours after the injury, Dr. Tracy began treatment on my back with the Avisenna Healing Laser. I received 7 treatments within a two week period. At the conclusion of these two weeks I am completely off all medication including ibuprofen. I still cough, but it is pain free. Although I still have stiffness in my back, I am on the fast track to a complete, amazingly quick, recovery.

I highly recommend the Avisenna Healing Laser for anyone who is suffering from disk of ligament pain in their back.
David Miles
---
Hi there,

I am Angi.

I had suffered for YEARS with neck headaches. I had years of physical therapy, pain medications, and other chiropractic care and NOTHING worked. I became depressed because of dealing with the pain and having to avoid doing things I love because I was always afraid of getting a neck headache. I missed out on bike riding, bowling, carrying my daughter, yard work, and so much more.

I have a new lease on life because of Dr. Tracy and the massage therapists at Tracy and Keim Chiropractic. I literally used to have one or two major neck headaches that lasted at least a day or two EVERY WEEK and now they are gone!!

My life has changed so much. I have hope for a life without pain! Two months ago I would have never dared to dream of a life free of headaches and neck pain. I cannot even believe this is possible after years of pain and misery.

This past weekend I happily worked hard landscaping my yard. I shoveled heavy dirt for two days straight; no headache!

The staff is extremely friendly, and the office is calming and gorgeous. If you are looking for a group of wonderful caring people that make you feel welcome, look no further!
Angi Gilchrist
---
The care I received at Tracy & Keim successfully addresses my issues. Because of the quality of care, my life isn't limited. I can go about my daily activities without pain and with the confidence needed to enjoy my life! Thank you so much for caring for me and for the quality of care you provide!
Nancy R.
---
In 2007 I injured my foot on a ladder and a podiatrist said I needed surgery. Dr. Keim adjusted my foot ONCE and I could then walk pain free without any surgery! I go to him first for any ache or pain! He is talented, kind, and comfortable.
peggy i. johnson
---